Decluttering Your Home for a Fresh Start in 2023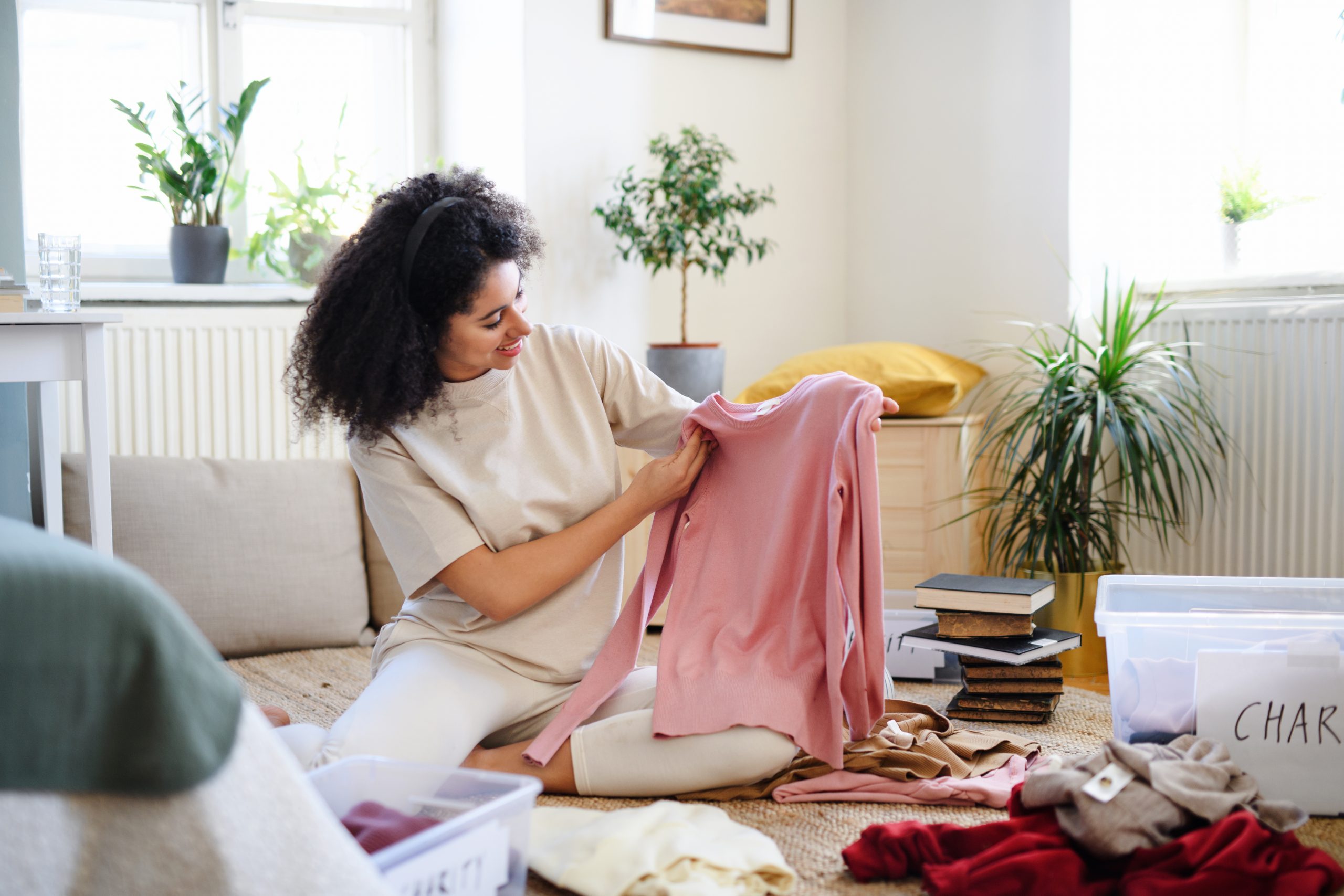 ​Another New Year's celebration has come and gone, and that often has the effect of making us want to create a fresh start for ourselves. Since your home is a reflection of yourself, one of the best ways to feel refreshed is to declutter your home to start out 2023. If you're looking to shed some of your old clutter, here is a quick guide on decluttering your home for a fresh start in 2023!
Step 1. Separate your belongings
The first and biggest step is to go through your belongings and separate them into three broad categories: things you want to keep, things that can be sold or donated, and things that you're going to throw away. There are many methods that can be used to make these decisions (does "spark joy" sound familiar?) but the important thing is that you are willing to let go of things that are no longer serving you. In this process, you'll likely find things you haven't thought about in a long time! Use this as an opportunity to really figure out if these are things you want to keep around and maybe repurpose into something useful, or if they might be useful to someone else.
Step 2. Deal with each pile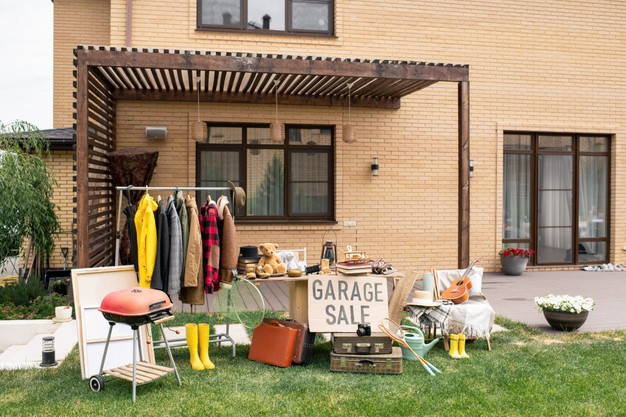 Once you've gotten your three piles, it's time to deal with each one appropriately. The first and easiest one to deal with is your "trash" pile. Depending on how much you have, you can either throw it straight away or arrange to have it taken away by a company. Try to get this out of the way first, so you don't have that distraction taking up space while you deal with the other two piles.
The second pile you'll want to deal with is the "sell or donate" pile. Figure out what things will be worth selling and what you just want to donate. You may think about having a garage sale and donating what you don't sell, or try selling online through Facebook Marketplace or eBay. Whatever way you choose, focus on getting rid of this pile in a timely manner. Deciding to donate or get rid of something is a good first step, but it's not decluttering your home if you don't actually follow through.
The last pile you'll want to look at is the "keep" pile. This can be further broken down into things you want to actually make use of around the house and furniture or keepsakes that should be properly stored. 
Step 3. Prepare items for storage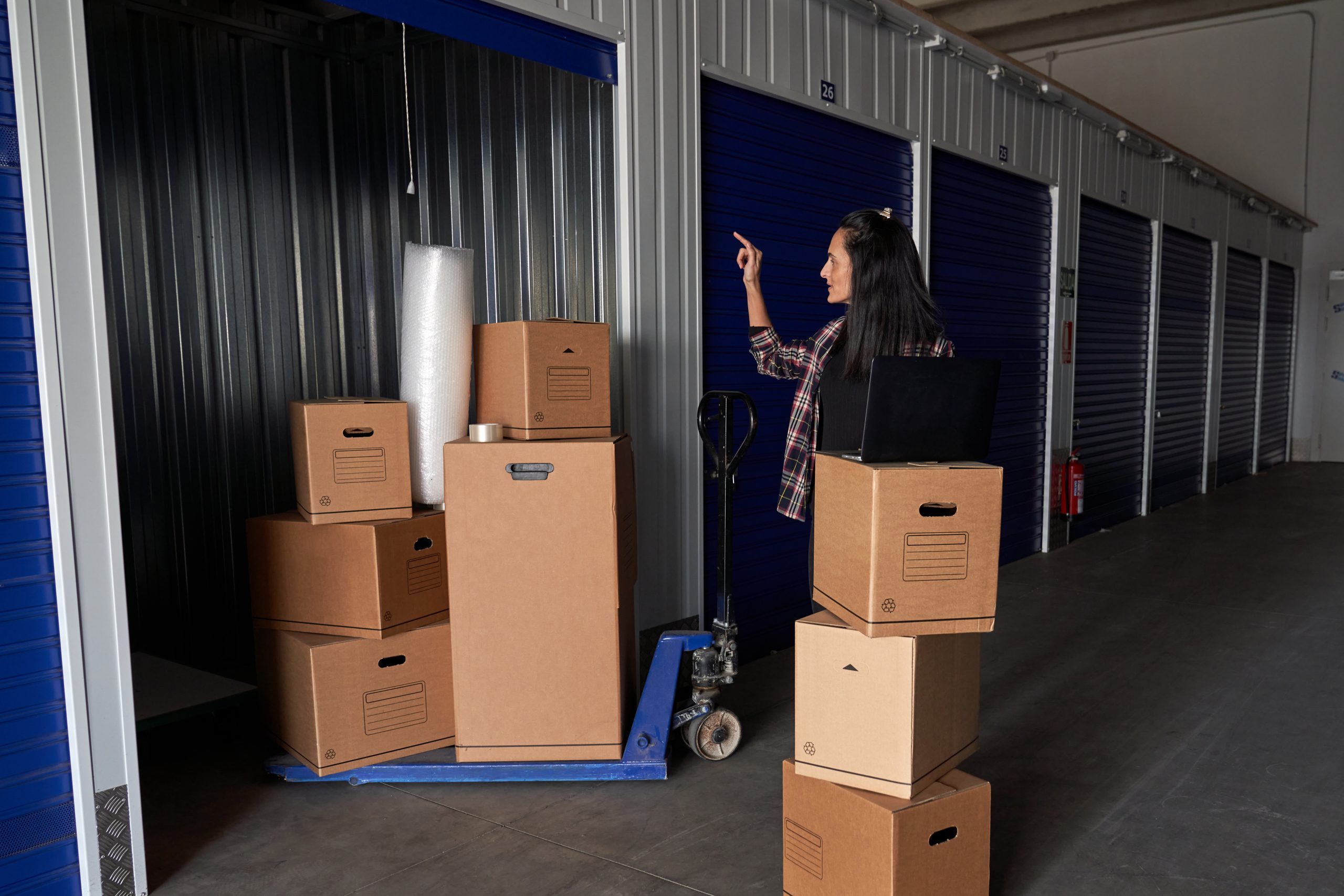 What exactly you do in this step, and what kind of storage you'll need, will depend on what items you have decided to store. If you're storing furniture or large appliances, you might want to look for a storage unit with drive-up access so you can easily load and unload your items. For important documents or other sensitive items like photos or heirlooms, you'll want to put them in climate-controlled storage. If you're storing particularly valuable items, a good idea might be to look for a storage facility with on-site security, multiple barriers to entry, or 24-7 monitoring. For more information on how exactly to pack sensitive items to prepare them for storage, read our blogs about packing fragile items, packing clothes, or check out all our other packing tips.
Finished Decluttering Your Home? Time to Find a Storage Unit
If you're looking to store your items in Savannah, GA? Secure Climate Storage offers a wide variety of options to fit your specific needs, from vehicle storage to individual bin storage. Contact us today to get started!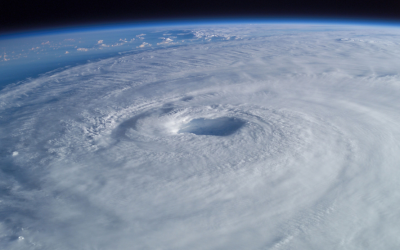 As hurricane season approaches, ensuring the safety of your belongings becomes a top priority. A storage unit might not be the first thing that comes to mind, but it can be a game-changer when it comes to safeguarding your possessions during turbulent weather. In this...