Free Truck with Rental Minutes from Anywhere! Voted #1 Self Storage Facility
The Newest and Most Accessible Storage Units
 Two Convenient Locations, Minutes from Anywhere
Resident Manager on Premises
High Level of Security
Top Notch Security to Keep Your Belongings Safe
Free Truck for Move-Ins
SOUTHEAST GEORGIA'S MOST MODERN PARKING FACILITY FOR RV'S, BOATS, AND CARS!
Climate Controlled Storage Units
5×5   $133

5×10   $143

8×10   $178

10×10  $189

10×15  $237

10×20  $316
Cross Ventilated Storage Units
5×5  $81

5×10  $69 Per Month (Only 3 left!)
10×10  $168 (Only 2 left!)

10×15  $177

10×20 $211

10×25  $231

20×20 $305
Parking Units
10×20  $125 (Only 2 left!)
10×25  $139 (Only 2 left!)
*These prices supersede any prices published elsewhere.
*Prices subject to change
Having trouble imagining what 5'x5′ storage units look like?
We'll help you find the right size storage unit so you can make sure you're getting the most for your money.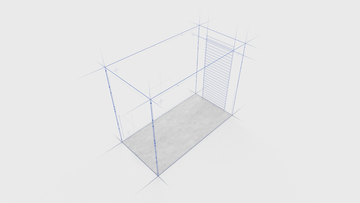 Savannah Storage Units for Every Need
I have to say, I was in a bit of a bind last September, and I needed a place to store my excess stuff. (I had just sold my house and was in the process of moving into a townhouse.) The employees were friendly and professional. Just great people!
So happy with this storage experience! Very clean facility and the staff is extremely friendly and helpful. Unpacked my stuff last week and didn't find any bugs or surprises. They gave me a special for the first few months. Great prices - highly recommend.