Storage Unit Size Guide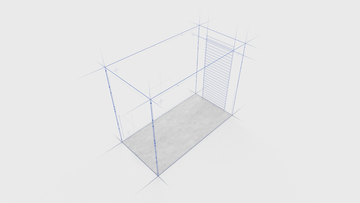 Finding the right storage unit size can be a difficult task if you struggle with visualizing spaces. A storage unit can range anywhere from 5'x5' (the size of a small closet) or as large as 10'x25' at our facility. If packed correctly, these units can fit much more than you might expect; however, it's worth noting what each storage unit size can typically hold. Here's our storage unit size guide.

What Are You Storing?
Determining what you're storing is the most important step in deciding what size unit you'll need. For this example, imagine a time you were spring cleaning. You've gathered a variety of items into your garage, but haven't put them in boxes quite yet. While it may seem like you have way too many things to pack, you're much better off than you think you are in most cases. First, purchase or collect boxes and separate items into categories as you'd normally do for a move. Next, pack all these items and count the number of boxes you end up with. This is the first step in determining what sized unit you'll need.
5'x5' Storage Unit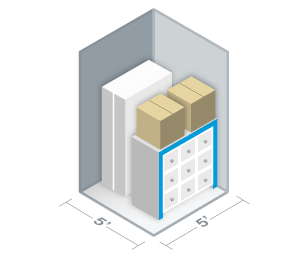 A 5'x5' space is roughly the size of a hallway closet. If you've stuck a majority of the boxes in your home in a closet, you know the exact measurements to expect. In most cases, you can fit a dresser, a small mattress set, and a few small to medium-sized boxes. This unit is best for removing extra clutter or moving seasonal items until you need them most.
5'x10' Storage Unit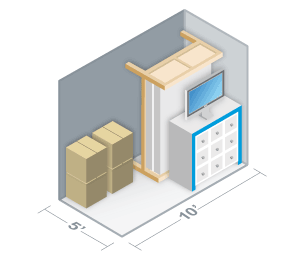 A 5'x10' unit essentially adds an extra five feet of horizontal space. For this, think of a walk-in closet that can accommodate a mid-size bedroom's furnishings. This can include a queen-size bed, a dresser, TV, and several small to medium-sized boxes.
5'x15' Storage Unit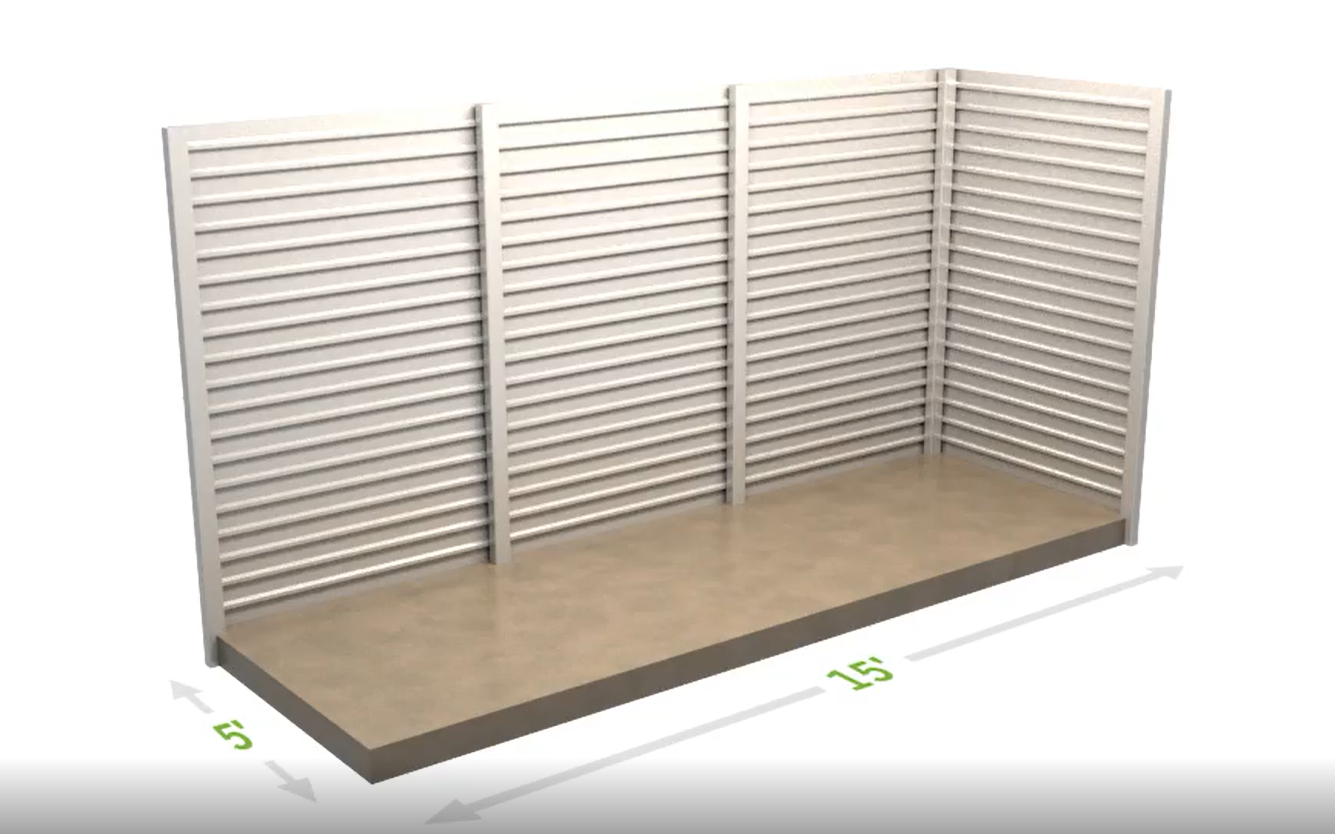 A 5′x15′ storage unit is the size of a large walk-in closet. With this unit, you can easily fit a single bedroom inside that includes a queen-size bed, a dresser, a nightstand, memorabilia, a TV, and several additional boxes. If you live in a small apartment, this can most likely capture all of your needs in one unit.
10'x10' Storage Unit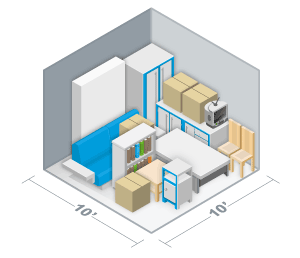 A 10'x10' storage unit is roughly the size of a single car garage. This unit can fit upwards of two full bedrooms and several small to large boxes.
10'x15' Storage Unit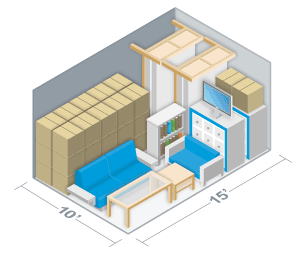 A 10'x15' unit can fit almost three full bedrooms. In some cases, it can even hold large items such as pianos, couches, tables, large TVs, and several boxes on top of these items.
10'x20' Storage Unit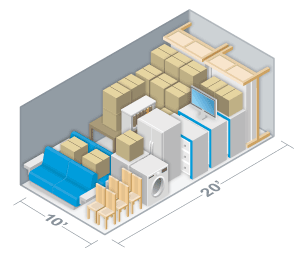 A 10'x20' unit is the standard garage size and can fit the contents of a multi-bedroom house. This unit is perfect for taking the extra items out of your home's garage and putting them elsewhere. For this unit, think of fridges, washer/dryer sets, a dining room set, and several additional boxes.
Still Can't Decide?
If you still can't decide on what size you may need, head over to our visual guide here. This guide places more of an emphasis on how large your unit needs to be in order to fit your boxes, furniture, or appliances. Our staff is also ready to help you find the best solution for your storage needs.
Contact Us
Secure Climate Storage provides the safest and most secure storage units in the Savannah area. We feature a wide range of sizes, prices, and types of units. Contact us for all your storage needs today! Pack it, store it, stow it– no matter the case, we'll have the perfect unit for you.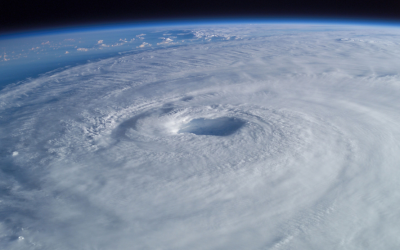 As hurricane season approaches, ensuring the safety of your belongings becomes a top priority. A storage unit might not be the first thing that comes to mind, but it can be a game-changer when it comes to safeguarding your possessions during turbulent weather. In this...