How to Store an RV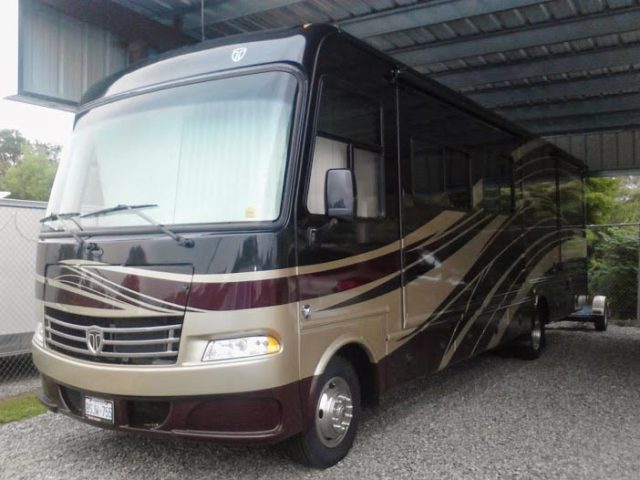 Owning an RV can be a wonderful experience. Many people enjoy the freedom of traveling with an RV, but what do you do when your spring and summer trips are over and you need to store it? Creating a plan and knowing the laws, cleaning, security, and how to properly store an RV are essential.

Prepare For The Season
If you plan to store an RV, you will need to clean it thoroughly. Cleaning your RV before storing it is not a small task. You will need to prepare it for storage so that it will be ready to go in the future when you are ready to hit the road again. Clean the outside of the RV and wash it completely. If you decide to park the RV outside, make sure to cover it with a breathable material to prevent mildew from growing. The covering should also be soft, as to not scratch or damage the paint. Make sure the inside of the RV is also cleaned and sealed to prevent rodents and other pests from entering and nesting inside the vehicle.
Parking your RV in your driveway or garage is the most convenient option, but it may not be the best option. Check the city laws and Homeowner Association's restrictions in your area. Laws vary in different locations, so it is important to make sure this is legal where you live. You don't want to create any  problems for yourself.
Driveways Don't Always Work
Storing your vehicle in your driveway saves money, but may not be the best option based on regulations, weather, and other factors. Opt for a storage unit or parking area. Placing it in a secure storage facility gives the RV shelter to protect it from the weather and heat.
A Secure Location
The security of your recreational vehicle is also paramount. Outdoor self-storage may be cheaper and there are usually security gates and cameras to protect your RV. No matter the size of your vehicle, you should be able to find an outdoor facility to accommodate you. Indoor storage may be the ideal option for people looking to store and protect their vehicles in the winter months, or when not in use. If you are not able to park your RV in your driveway, or your garage, you may want to use indoor self-storage. Storing your RV in a covered storage space will eliminate the threat of damage due to the elements and harm done by theft. Covered storage will cost more than uncovered storage. Whether you intend to store your RV or choose to travel all year round, remember to make sure proper maintenance is a part of your plan.
Choose Secure Climate Storage
Researching how to properly store your RV is half the battle. You want assurance that your prized possession is in a safe and secure location. At Secure Climate, we have 24/7 video surveillance, onsite managers, and secure perimeters to guarantee your items are safe. For more information and to secure your parking unit, contact Secure Climate Storage.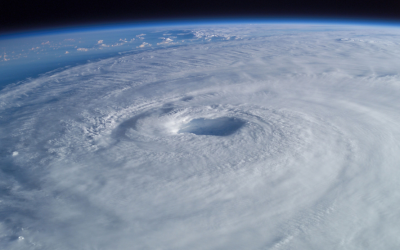 As hurricane season approaches, ensuring the safety of your belongings becomes a top priority. A storage unit might not be the first thing that comes to mind, but it can be a game-changer when it comes to safeguarding your possessions during turbulent weather. In this...